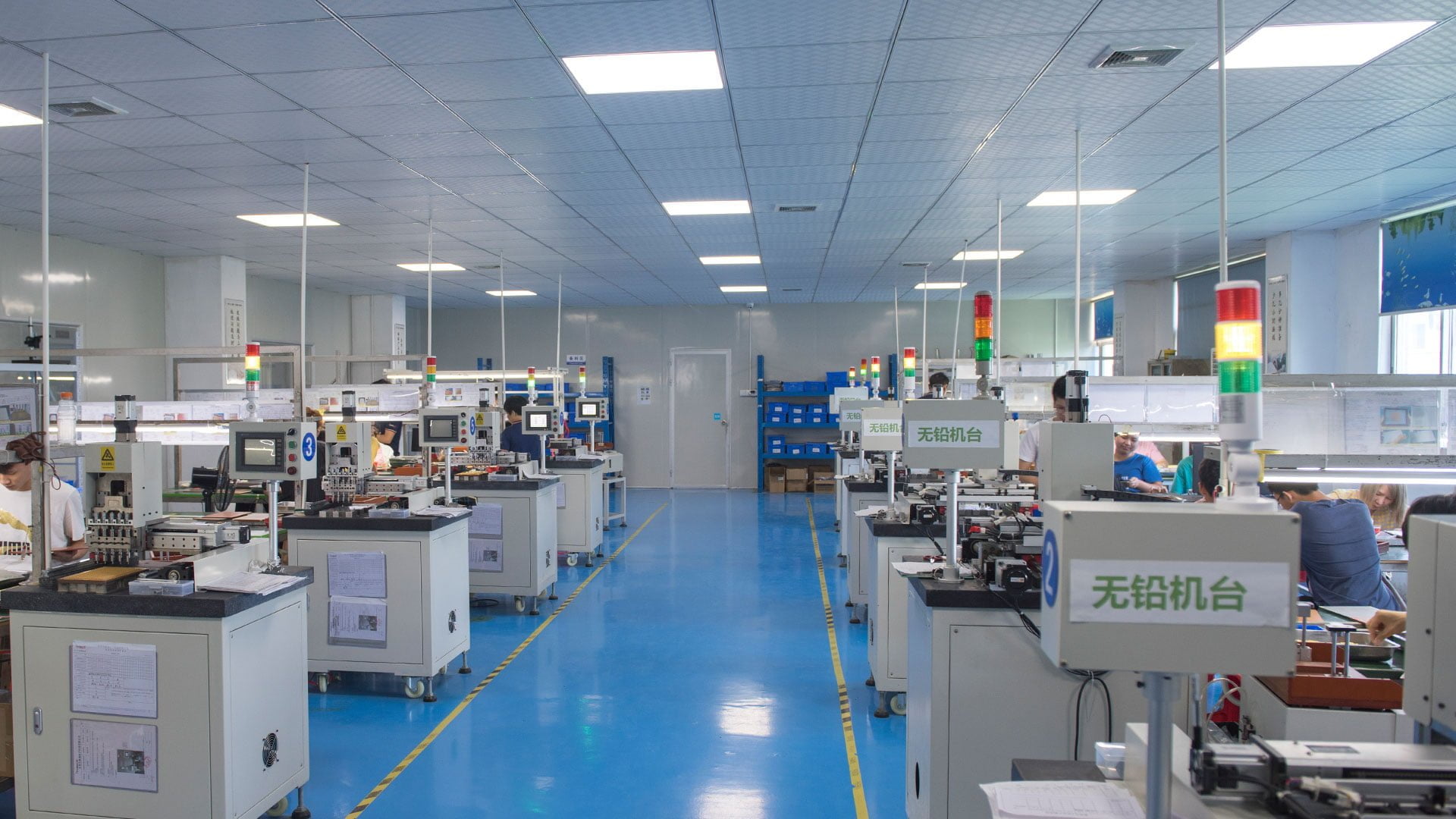 magnetic connector sunmon
SUNMON was established on August 25, 2009. For more than ten years, SUNMON has adhered to the business philosophy of "people-oriented, honest and pragmatic, continuous innovation, sustainable management", grown rapidly and steadily, and gradually expanded, setting up companies in Mainland China and Hong Kong, China.

SUNMON has a strong R & D team and precision connector manufacturing technology. SUNMON has 185 employees. The R&D team has 12 people. The factory area is 12000 square meters. SUNMON has been focusing on R&D for more than 10 years, manufacturing POGO PIN spring pin connectors, magnetic connectors/cables, USB3.1 TYPE-C connectors/cables, USB3.0, HDMI and other I/O connectors. The products manufactured by SUNMON are widely used in consumer electronics: laptops, tablet PCs, smart phones, e-cigarettes, LED lamps, etc. Smart wearable products: smart bracelets, watches, TWS Bluetooth headphones, smart clothing, etc. Smart home, industrial handheld terminal, space flight, aviation, medical equipment electronics, automotive electronics, industrial electronics, etc. And SUNMON has established close cooperation with Intel, PEGATRON, HUAWEI, Sunwoda, TCL Tonly, Hisense, Lenovo, SANY and other international famous enterprises.

With fast R&D and design capability and flexible production team, SUNMON keeps providing customers with innovative and competitive products. The factory has passed ISO9001, ISO14001 and QC080000 international certification system respectively, and the stable quality management system is deeply trusted by customers at home and abroad.
Since 2009, with fast R&D design and flexible production team, SUNMON has been continuously innovating and providing customers with competitive products.
Recommend design solutions for customers according to their needs. Meet the needs of a variety of products.
13 years of strength manufacturers, more than 6 production lines, capacity 2000-3000K / day, 15 days shipping.
On-time delivery. Online customer service consultation. Promptly solve after-sales problems.
10 years of dedicated R&D. 12-person R&D team. Solved the high current charging needs of many enterprises.